Rail or Road: The Official Quick-Start Guide to Australia Car Transport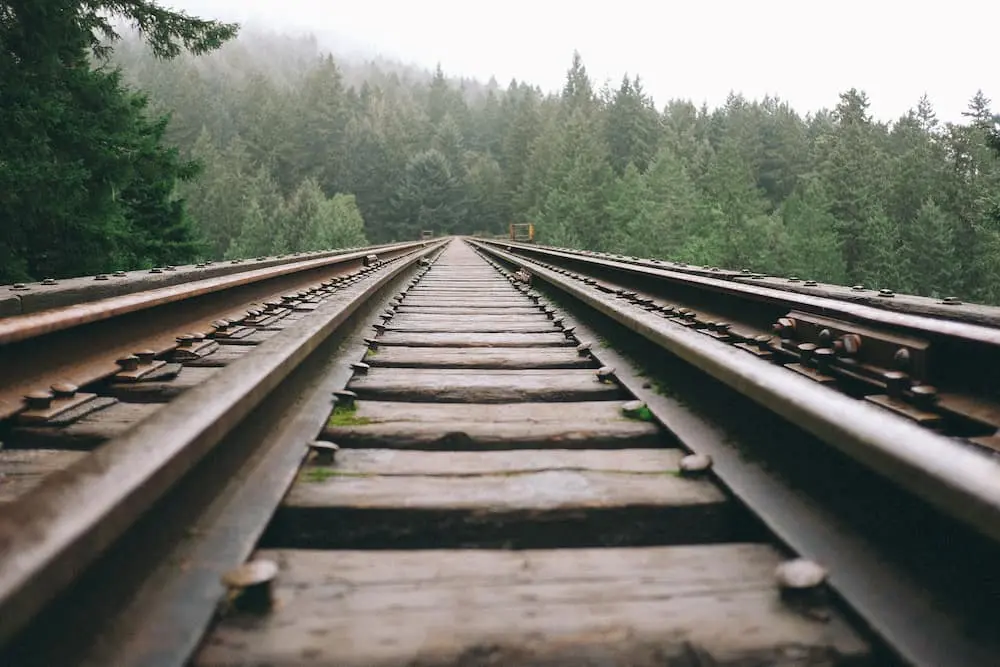 What's arguably the worst part about moving, especially moving interstate? Money, time, energy? Or is it the even more dreadful: stress? We vote the third.
Consider a combination of an enclosed on the road transport and a train car transport to rule out as much damage as possible.
Getting your car from A to B can be a bit of a challenge, given how vast Australian continent is and how challenging driving conditions in some parts of Australia are. Driving car yourself isn't the best way to preserve its value and get it across Australia safely.
And that's where we come in! Here is a guide to shipping your car:

Car Transport by Road or Train
Transporting your car by train might be a good option if you are moving your car from one major city to another but quite often it takes longer than moving your car by road. At the same time there are transport routes where regardless of what you choose, your car will travel by train. The best example is moving your car to and from Western Australia and Perth. If you are really concerned about possible damage to your car while it is being transported across Australia – consider a combination of an enclosed on the road transport and a train car transport to rule out as much damage as possible.
Pricing
The price depends on several factors. The best way to find a competitive price is by comparing quotes from numerous different companies. Just make sure you are comparing apples with apples. Pay attention to transit times, insurance included and any additional cost that might be not too obvious on the quote.
When providing a quote, companies consider such details as:
the weight of your car,
the distance from pick up to delivery address,
how quickly you need your car shipped, and
the time of year.
If you choose to move your car by train you would need to get a separate quote.
You can also check our route planning that offers you both the cheapest and quickest way to move your vehicle.
Booking car transport
Do NOT sign paperwork you haven't read/that hasn't been fully explained to you, and don't finalise anything verbally. Anything binding should be documented, especially if it's related to pricing. Otherwise, companies can bury hidden charges in your contract, which you'll have to pay later. Respectable companies will always be upfront about fees.
Bonus tip: read online reviews to find the most reputable options!
Safety first!
In your search for an interstate car transport company, look for one that uses a shipping container, or closed shipping. Of course, ensure the company is insured, provides an optional transport cover and provides options for you to track your car's journey. If you ship your car openly (i.e. without a container), there is a chance of damage due to debris, dust, rain, or the truck getting in an accident, but this option is also much cheaper.
Bonus tip: see if your insurance applies during vehicle transport for some extra security, that transport company should offer you as an extra.
From where to where?
Choosing a car shipping company that brings your car door-to-door is time-saving, convenient, and – most importantly – stress-free! Otherwise, if you ship normally, you'll have to deliver your car as well as pick it up a depot (a.k.a. depot-to-depot shipping). That said, if you're not in a hurry, or you have a limited budget, this second option might be better for you!
Preparing for the day, road or train!
Now it's time to get your car ready for shipment! It's important you make a check-list and understand any restrictions before it's too late, and you're already at the loading dock. Issues like mechanical problems can cause major delays and potential damage during shipment. That's why we recommend taking your car for a maintenance check beforehand.
IMPORTANT: Even if you are moving your car by rail, your car still needs to be able to drive on and off the train and if it stops driving because it ran out of fuel your car will be considered a "non-runner" and you will be charged for this extra at delivery!
Whether you visit your mechanic's for a maintenance check or not (again, we recommend it) use the following checklist to make sure your car is in working order and the interior is ready for shipping (this would apply to both, transporting car by road or train):
Make sure your petrol tank is only ¼ full (a full tank will add weight) –
Check your car for leaks, and remove anything lose, like the roof rack (if you can't remove it, secure it)
Check your tires and ensure your battery is fully charged
Top up all fluids (e.g. coolant, engine oil, brake fluid, power steering fluid, etc)
Inspect your car for present damage

Wash your car.
Record any chips, scratches, or other damage.
Take pictures of the damage (and of your car in general)
Date photos and create a written record
Be sure the transporter will make your notes official
Remove personal and custom items

Record any problems and report them to the truck driver
If you have items in your car, such as a satnav, TV, toll or parking passes, or any other removable objects, you should remove them, and ship them separately. Your car transport company will be insured, but their insurance won't cover damage to personal items.
Safe travels!