The Costs of Transporting a Motorcycle Interstate in Australia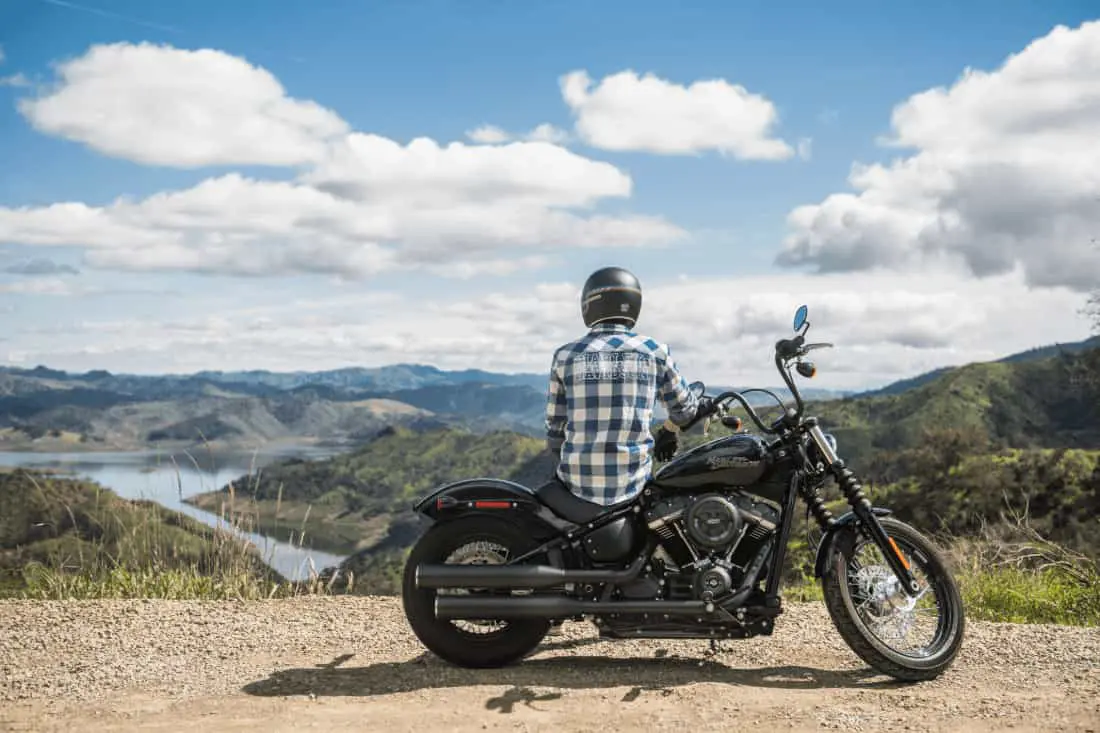 Whether you're selling your motorcycle, moving home interstate, travelling, or attending a rally or a club event, National Car Movers can help you transport your motorcycle interstate without breaking the bank.
Simply enter your details into your instant online quote generator and we will compare over 30 leading Australian motorcycle transport providers to find you the safest, most reliable solution for your budget.
You won't need to worry about organising the logistics, protecting your bike from damage, or dealing with the stress because we take care of everything for you. This includes liaising with the providers to ensuring your motorcycle gets delivered quickly and safely.
Keep reading to find out how much it costs to transport a motorcycle within Australia safely.
Interstate motorcycle transport prices
At National Car Movers, we compare the top Australian motorcycle transport providers to get you the best deal for shipping from one Australian state to another.
The overall price depends on a variety of factors including:
What type of motorcycle you have
The condition of your motorcycle
The speed of delivery you require
Whether you opt for a door to door service or depot to depot
The distance you are transporting your motorcycle
For shorter distances, the average price is between $180- $300 AUD and for longer distances (over 1000km), the average price stands between $350-$700 AUD.
Generally speaking, motorcycles tend to be easier to transport than other types of vehicle as they usually take up less space. This allows the vehicle transport company to carry more motorcycles, therefore keeping the price down.
Whether you choose enclosed or open shipping also influences the price significantly.
Additionally, the further you transport your motorcycle, the lower the price per km usually becomes.
Find out more about the factors that affect vehicle transport prices by reading our guide.
How do you get your motorcycle ready for transport?
Preparing your motorbike for interstate transport is both quick and easy. We recommend that you take the following steps:
Remove any loose items
Inflate the tyres
Fill the petrol tank to at least ¼ full
Repair any fluid leaks
Fold away wide mirrors
Get adequate insurance
Take detailed photographs of the condition of your bike
Individual vehicle transport providers often have their own specific rules and requirements to help keep your motorcycle safe, so please check for detailed guidance.
What kinds of bikes can you transport interstate?
We work with more than 30 Australian bike transport providers which means we can transport all types of motorbike safely and securely. This includes:
Road bikes
Sport bikes
Mini bikes
Dirt bikes
Track bikes
Trikes bikes
Trailers
Quad bikes
Crated motorcycles
Scrambler motorcycles
Touring motorcycles
Sport touring motorcycles
Adventure bikes
Enduro and dual-sport motorcycles
Should you choose open or enclosed motorcycle shipping?
There are two ways you can ship your motorcycle interstate. You can choose open transport where the company secures your bike to an open trailer, or enclosed shipping where your bike will be securely fastened within its own trailer.
Most motorcycles are shipped using enclosed transport to protect them from the elements and prevent them picking up debris from the road. This is especially the case when the motorcycle is travelling longer distances.
Open shipping is cheaper so can be a good option for those on a budget or who are shipping their vehicle shorter distances.
How to get an interstate motorbike transport quote
For an accurate quote, please complete our instant car transport quote calculator here or call us on 1300 396 099 // 0488 849 842.
Simply enter your details including your motorbike make, model, size, tell us where you want to ship your bike to and from, and we can do the rest.
We'll compare our expert interstate transport providers to get you the best deal for your needs.
You'll also receive your quote via email so you can compare prices at your leisure.
No stress. No fuss. No headaches.
We're trusted by thousands of motorcyclists
We've helped over 100,000 vehicle owners move their cars within Australia for the best price and level of flexibility.
By comparing leading providers such as PrixCar, Ceva and Autocare, you can compare, contrast, and choose the right interstate motorcycle transport solution for you.
A true one-stop-shop, we will take care of all the details and provide you with trustworthy transport to get your motorcycle from A to B safely.
Should you have any questions or queries, we're always here to help.