Transporting your car between Melbourne & Brisbane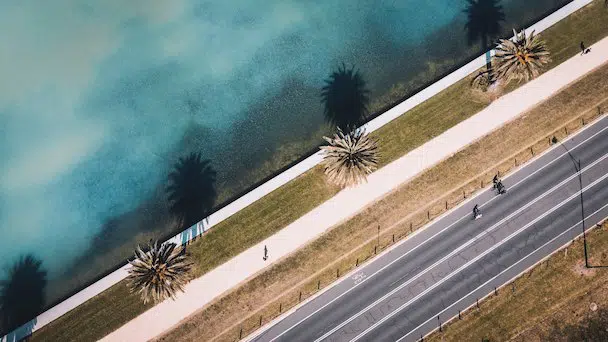 Even though the idea of long drives across Australia can be appealing, it is probably more convenient to just pay to have it transported for you! Road trips are fun, but having your car transported is far easier – and while 18 hours doesn't sound like too much, it might feel different when you're behind the wheel for all that time!
Besides, your car may not have been designed for long distance journeys, and having it transported by a professional company will save on its wear and tear.
Australia is full of companies that can move your car for you, but it is still important to know how to go about having your car transported.
How much will it cost for me to have my car transported from Melbourne to Brisbane (or vice versa)?
Transport between these two cities can cost between $600 and $1800.
This might seem like a big difference, but there a lot of factors that determine the cost!
The price is determined by the type of vehicle – the bigger the car or the higher its value will make it more expensive to transport. Features such as whether the vehicle is an SUV, hatchback, or sedan etc. will also affect the price.
However, the type of car is not the only issue. The cost is also dependent on how the car is being moved!
For example, if your car is being moved with an open carrier, it will be cheaper – this is because your car will be fully exposed to the road and weather conditions. A closed carrier will be more expensive.
Likewise, if you want your car collected from your home, it will cost more, especially if you live in a place that takes longer to reach. A cheaper choice is to drop your car off at the transport depot. Also, it will depend if your car is full of goods before it is sent or not.
How long will it take?
The time it takes for your car to be delivered depends on the company you decide to use. Most promise a delivery time between 3 to 7 business days for Melbourne to Brisbane.
Some companies can charge more for a faster delivery date if you're in a hurry!
But remember, some factors are outside of the companies' control. They can't help it if there's heavy traffic, or bad weather, or major roadworks!
Registering a vehicle
When moving your vehicle over state lines, it's very important to remember to register it with the state authorities. You will need to do this if you are planning to relocate on a long-term basis to either Queensland or Victoria.
Brisbane (Queensland)
On arriving in Queensland, you have two weeks to register your vehicle with the state authorities. Within that time, you must also change your driving license to a Queensland one.
You will need to give your interstate number plates to the authorities and provide a Queensland safety certificate – you will then get a 'plate surrender receipt'. If you have personalised or customised number plates, you will need to check with interstate officials if you can keep them.
If you are moving from Queensland, remember to take your Queensland registration details with you as the other state will need them!
Melbourne (Victoria)
When your vehicle gets to Melbourne, you'll need to register it with the Victoria authorities – just like in Queensland, it needs to be registered soon after arrival!
To begin, you need to make an appointment with Vic Roads. To do this, you must know the Vehicle Identification Number, the engine numbers, and proof of identity.
To this appointment you will need to bring your vehicle, your old proof of interstate registration, and proof of your Victoria address where the car will be garaged. You will also need some tools to put the new Victoria plates on!
You can make an appointment online or by calling the numbers on the website.
If you are leaving Victoria, take your state registration information with you for the authorities of wherever you move to!